Vinegar Syndrome Media Club - FAQ
Updated 4 months ago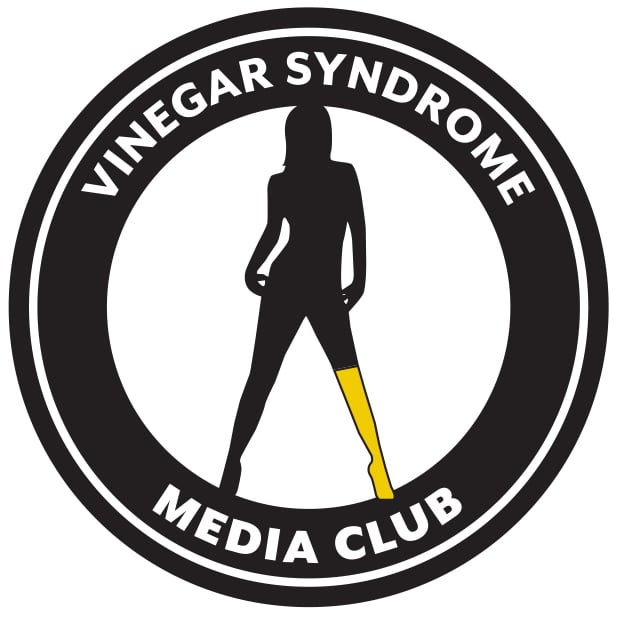 What is the Vinegar Syndrome Media Club (VSMC)?
VSMC is Vinegar Syndrome's loyalty rewards program designed to recognize our most devoted customers. Members will earn points anytime they shop, which they can use towards exclusive products & discounts.
How do I become a member?
Join the club by simply creating an account on our website. Becoming a member earns you 75 points! If you already have an account with us, you will automatically have 75 points visible in your rewards history.
How do I earn points?
Earn points with every purchase. $1 spent equals 2 points. You can also earn points by visiting the rewards page and checking out the 'Ways to Earn Points' section. 
What can I use my points on?
Points can be redeemed for exclusive VSMC products or they can be used for direct discounts on purchases. When using points for a direct discount, you can redeem your points in 500 point increments. For example, 500 points equals $5 off your purchase.
How do I redeem my points for products?
The exclusive VSMC products can be redeemed by browsing the VSMC collection or through the rewards page. Customers MUST already have at least one 'purchasable' item in their cart in order for a redeemable product to be added to their cart. Customers may not redeem more than one exclusive product per purchase.
Can points be used on the App?
Yes, you can redeem your points for direct coupons on our App. When logged in, you will see a 'rewards' icon on the top right of the screen. This is where you will be able to redeem points. An exclusive VSMC product page on the App will be coming soon. 
Will VSMC exclusive products always be in stock?
No, our exclusive products list will always be rotating. New products will be added to the rotation, while other products will be removed. If a loyalty product sells out, we CANNOT guarantee that it will be restocked. 
I used my points by mistake. Can anything be done?
Yes! We understand mistakes can be made and points can be used too hastily. If this happens, please contact us and we can help out.
My referral is not working. What do I do?
Please make sure you are following ALL of the guidelines for our referral program:
The referee is a first time customer (does NOT have a VS account)
The referee makes a minimum $30 first purchase
You are NOT referring someone on the same WiFi network
Referrals will only work with new customers. If it is their first time ordering with Vinegar Syndrome they will be able to use the referral coupon, and the referrer will be granted 500 points upon the referee's first purchase. If you are still having problems, please contact us.
Will my points expire?
No, points NEVER expire. Take all the time you need to save up for that top product.
What is my 'Tier Status'?
There are currently 3 tiers to the media club: 8mm, 16mm, and 35mm. You are placed into a specific tier based on how much you have spent. Each tier grants you special perks. To view your status, please visit the rewards page. 
Can I lose my status?
Yes. After you have been a member of a specific status for a full calendar year, your membership will reset. 
I entered my birthday, but did not receive points. Why?
If you entered your birthday on OR within 30 days of your birthday, you will be granted the points 30 days after you entered the date. For example, if your birthday is on January 1st and you entered in the date on January 1st, you will be awarded the points on January 31st.
Was this article helpful?